Each year (apparently, as I can't tell you much about previous years), WordPress.com sends out a report on how your blog did. Everybody around seems to be posting some sort of yearly recap, so I figured, why not, let's try this.
Blog Health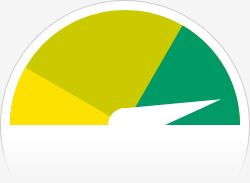 The Blog-Health-o-Meter™ reads Wow.
Truth be told, I have no clue what they're measuring. Consistent posting and visitors, presumably. From what my stats tell me, there indeed seem to be regulars, feedreaders and a surprising amount of linkage coming to this little blog, so while 'Wow' may be exaggerated, I'm pleasantly surprised.
I'd like to thank all of my readers at this point, as well as my favourite commenter, Saga – it's been a pleasure so far and I'm hoping all of you will stick around a while longer.
More stats and a quick review of my year in Azeroth after the break.